What Is a Shave Ice?
Shave ice is a beloved summer refreshment enjoyed around the world. It's made by using a special ice shaver that uses blades to create extremely thin, nearly translucent ribbons of ice as its base.
Flavors are added to the top of the crushing ice, usually in the form of syrups or concentrate, and are often dairy-free or vegan-friendly depending on the recipe used. From fruity favorites like strawberry and watermelon to classic options like vanilla and coconut, there's something for everyone when it comes to picking the perfect shave ice flavor!
It cools you off on hot days and it's light enough to enjoy throughout summer without feeling weighed down afterward. If you're looking for a unique way to enjoy a frozen treat this summer, look no further than shave ice!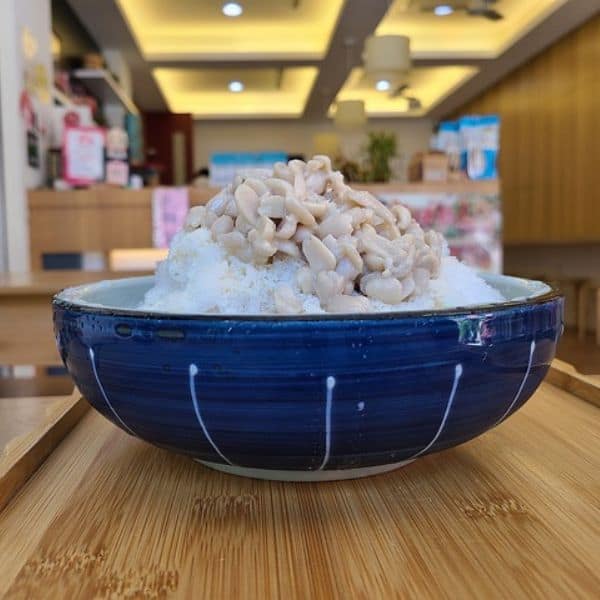 How To Make Shave Ice with a Blender?
Making a refreshing treat for a hot summer day is easy with the help of your Ninja blender.
Ingredients:
To make shave ice with a blender, you'll need:
several cups of ice cubes
2 tablespoons of sugar
3-4 tablespoons of water
Flavored syrups & sweeteners
Instructions:
Start by adding all of the ingredients to the blender except for the water. Blend for about 30 seconds or so until the ice forms into a powdery snow consistency.
Next, slowly add in as little or as much water as desired and blend until a slushie-like consistency is achieved.
While still in the blender, pour some flavored shaved ice syrups over top and blend lightly while slowly spooning out onto paper plates or an individual cup.
Finally, garnish with some colorful bite-sized sweeteners like gummies, popcorn, and more—your creation is now ready to enjoy. Serve immediately.
What Features Should a Good Blender Have For Shaving Ice:
When shopping for a blender to make crushed ice, there are certain features to look for.
Multiple Servings
A powerful motor is essential if you tend to make multiple servings or drink recipes each time you use your blender—and these types of blenders can often be on the noisy side!
Durable Stainless Steel Blades
A good blender should also have durable stainless steel blades that won't flake away with heavy-duty use, as well as various speed settings so you can crush ice to different levels of texture.
Firm Bottom
Additionally, many blenders come with rubberized feet to keep them firmly in place on the counter while blending and some even offer pre-programmed settings specifically designed for shaving ice.
Lots Of Different Containers
And don't forget lots of different containers; some blenders come in several sizes and styles, from glass jars to plastic cups or mugs depending on your preference.
Easy To Clean
In addition, you should get a shaved ice machine that is easy to clean. Because cleaning a blender after each use is essential for its maintenance.
Whether you plan on making smoothies or slushy drinks, having a quality blender with all these features will contribute to a more enjoyable experience.
Can I Make a Shave Ice With a Food Processor?
Yes, you can. A food processor works similarly to a blender when it comes to grinding ice block—however, the blades on a food processor are not as sharp and won't produce the same fine texture that a blender will. As such, it won't be ideal for creating shaved ice but it can still be used to make frozen concoctions like slushies and frozen drinks.
How Shaved Ice Is Different Than Snow Cones
People often confuse shaved ice with snow cones, but although they may look similar on the outside, they are substantially different in terms of their texture and ingredients.
The most obvious difference between the two is that the snow cone machine creates cones with a rougher, crunchier texture due to the shape of the ice being crushed into small pieces.
On the other hand, shaved ice crush is produced by shaving a block of ice down into thin ribbons that melt quickly and produce a much smoother taste than most snow cones.
Additionally, while both frozen desserts can have sugary syrups added to them, shaved ice can also be prepared with frozen fruit juices (pureed strawberries) and milk-based creams to give it a deliciously soft and creamy consistency – something you won't find in any snow cone!
Benefits Of Making a Shaved Ice At Home:
Making homemade shaved ice is an incredibly fun and delicious way to enjoy a sweet treat! There are numerous benefits to having the capability to make your own shaved ice:
From being able to provide endless varieties of flavors and textures, saving time and money, and having greater control over the ingredients used.
Not only can you save the cost of purchasing pre-made syrup for the machine, but it's also possible to create unique flavor combinations with fresh fruits and ingredients instead.
Furthermore, shaved ice made at home can be adjusted according to individual preferences – you have complete control of sweetness levels, as well as added elements such as yogurt, milk, or condensed milk products.
Shaved ice made at home does not require any special equipment or complicated procedures either – all it takes is a few easy steps such as freezing water in trays or store-bought cups overnight, shaving the blocks of ice with a grater or special device, then adding your favorite syrups or fresh fruits. A delicious treat that is convenient, inexpensive, healthy, and absolutely indulgent!
Conclusion
Making shaved ice at home doesn't have to be complicated or time-consuming. With just a few simple steps and the right tool, you can create your own delicious shaved ice in no time! Blenders are the ideal device for making crushed ice, as their powerful blades can quickly break down large chunks of solid ice into fluffy snow-like pieces. Once the ice is crushed, all that's left to do is add your favorite syrups or fresh fruits and enjoy!
With this method, you can produce a variety of flavors and textures in less time than with traditional hand-shaving methods. Plus, making homemade shave ice gives you greater control over the sweetness levels and other elements such as yogurt or milk products.