Looking for a new blender for your smoothie?
Check out our honest unbiased review on most of the well-known blenders that are on the market.
We spend hours researching on different blenders on the market. Products includes personal blender, commercial blender, smart blender and many more. These buyers' guide will provide detail explanation on various types of blender, tips on choosing one and how to maintain it. 
Factors of Buying a Bulletproof Coffee Blender When you're searching for the best blender for bulletproof coffee, there are several
Read More »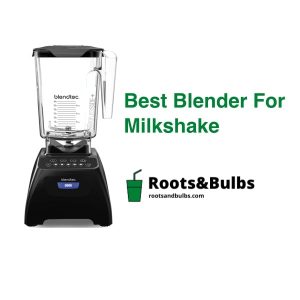 How to Pick a Milkshake Blender? The market is flooded with a lot of blenders that promises to deliver excellent
Read More »
Best Blender with Glass Jar Comparison 1. Ninja Foodi HB152 (Top Pick) The best reason to own a blender with
Read More »
We reviewed some of the most popular blender in the market and provide our unbiased review. 
Nutribullet 900 Pro is a blender we love for its ease of use and size. It fits into your kitchen
Read More »
The Vitamix 7500 is a high-end multi-function blender that our readers have shown interest recently. Because we love our readers,
Read More »
Blendtec Classic Fit Blender is a feature-rich commercial-grade blender. Irrespective of whether you're making smoothies or a cocktail, the 75
Read More »
We compare some of the well known brands and models that are available in the market. This will ensure you get the blender that suits your home.
Who Are Nutri Ninja and Magic Bullet? Ninja is a remarkable blender brand that has been around since 1994. They
Read More »
Who are Nutribullet and Ninja? Nutribullet and Ninja are popular blender brands that have been around for a long time.
Read More »
Who are Vitamix and Ninja? Vitamix is one of the heavyweights in the blender industry. They were able to rise
Read More »